News
July 2018
We celebrated our one year anniversary with a lab warming party full of scrub-jays.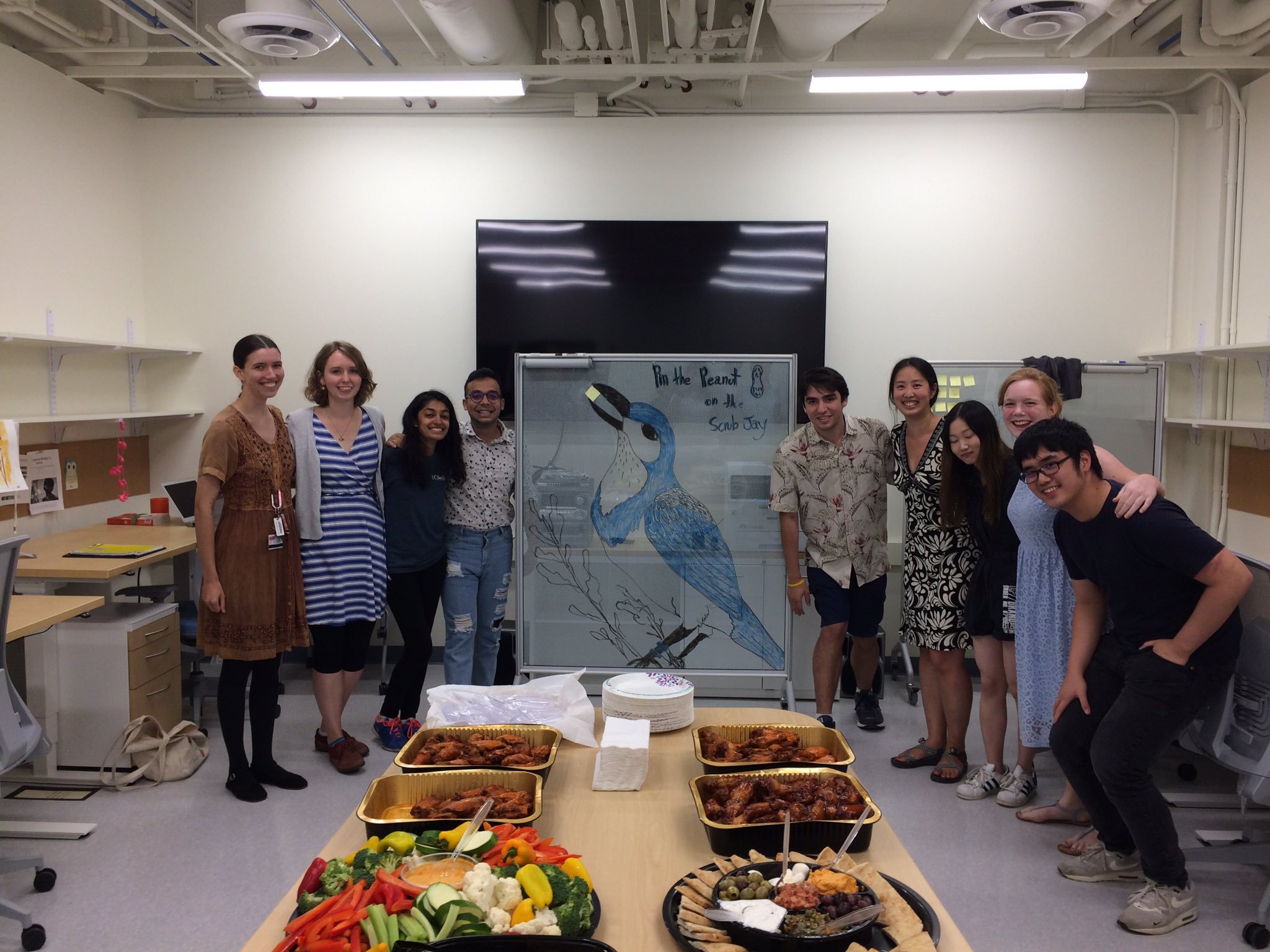 July 2019
Our work was featured in this nice article on the small populations symposium at the Evolution conference. You can watch Nancy's talk here.
July 2019
Our NIH R35 grant was recommended for funding!!! And Nancy was elected an Elective Member of the American Ornithology Society. Hurray!
May 2019
Congratulations to Tiffany for graduating and winning the Grace McCormack Fund for Biology Prize! Also, welcome summer undergrads Jonathan Chow, Syed Ars Ghani, Gladiana Spitz, and Bo Zhou.
April 2019
Graduate student Jeremy has officially joined the lab, and undergrad Syed Ars Ghani was awarded a Discover Grant to do research in the lab this summer!
March 2019
Congrats to Lindsey for getting into grad school!
February 2019
Nancy was awarded a Sloan Research Fellowship, and Tiffany was named a Fulbright semifinalist. Hurray!
February 2019
First ever lab meeting! Also, welcome rotation grad students Rose Driscoll and Jeremy Summers.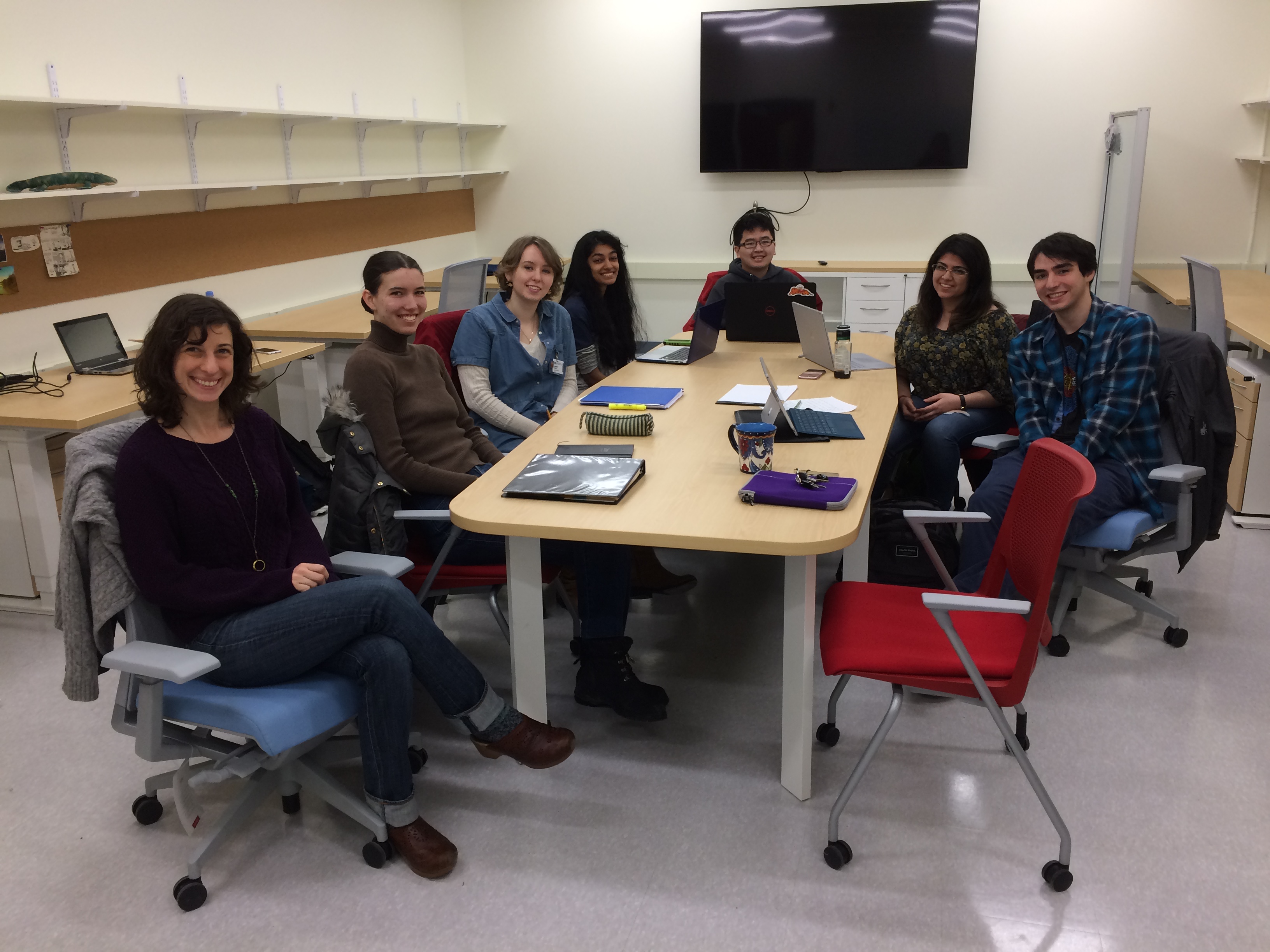 January 2019
The Chen lab is growing! Intern Martha Hoffman, lab tech Lindsey Perrin, and undergrads Tiffany Dias and Matthew Le have joined the team.
January 2019
Read a nice commentary on our gene-dropping paper here.
December 2018
Our paper on using pedigrees to understand allele frequency dynamics is now out in PNAS!
September 2018
Welcome Tamanna! First person to join the Chen lab is undergrad Tamanna Bhatia.
July 2018
Made it to Rochester! The Chen Lab is officially open.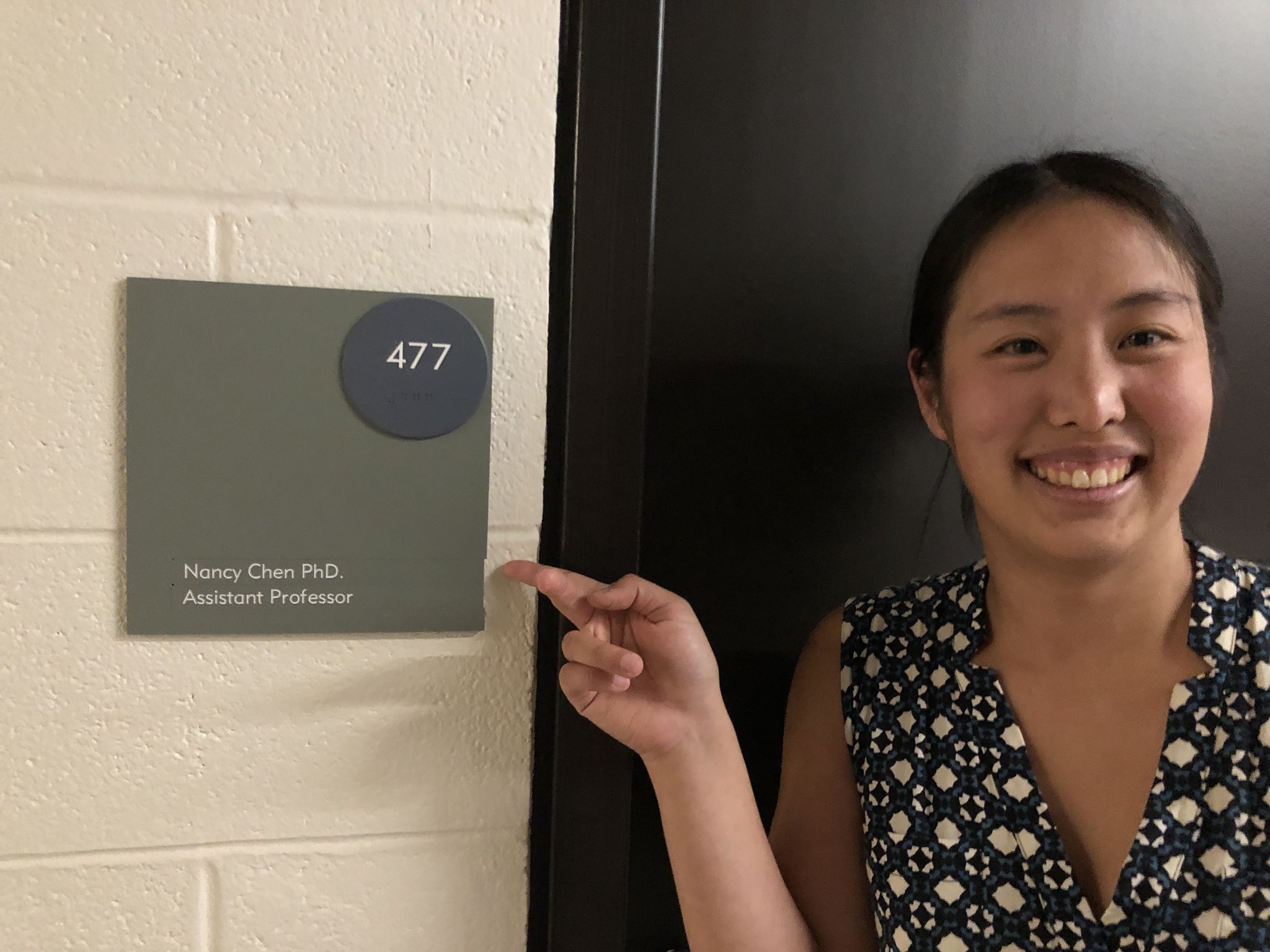 March 2018
Audubon writes a profile of Nancy: Why Nancy Chen Is Mapping the Family Tree of Florida Scrub-Jays